Here's some good news for boat owners ! Being a market leader in Polish yacht registrations, Dutch Boat Registration Services can arrange the Polish yacht registration of your sailing or motor boat for you on very attractive and favourable conditions.
We offer you the best Yacht Registration under the Polish flag
Polish Yacht Registration; The Polish boat registration is the most popular and affordable registration for boats till 24 meters of length. When registering your boat, yacht or jet ski in Poland, you are sure of a lifetime registration without any obligations for renewals.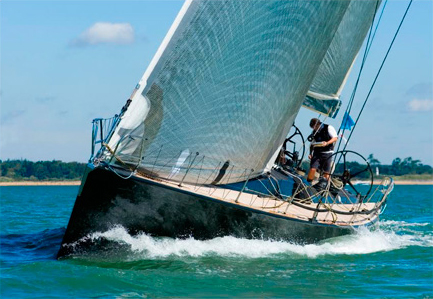 Register your boat under the Polish flag now!
Register your boat in other countries
In addition to yacht registrations under the Polish flag, we also offer other yacht registrations.
St. Kitts & Nevis international yacht registration; The St. Kitts & Nevis International Ship Registry is a highly efficient yacht registration and is also known as SKANReg. The SKANReg is an international valid yacht registration since 2005. It has a worldwide validity and is available for pleasure yachts, bareboat charter, crewed charter and ships under ownership and construction. And best of all, the yacht registration procedure only takes 1 day!
Gibraltar boat registration; The Gibraltar boat registration is an international recognized boat registration of the highest class and comes with the Gibraltar AIS & MMSI radio license included. This type of boat registration can be used worldwide without any restrictions. So this means inside and outside of the EU. The Gibraltar boat registration can also be used for commercial boating.
UK Part 1 Yacht Registration; With an UK Part 1 Yacht Registration you will be able to use the British flag on your boat or yacht. This is the most prestigious boat registration in the world.
Worldwide Registration; is our 'comprehesive' yacht registration which also arranges registration in the Dutch Cadastre, inspection of a surveyor, marking of your yacht and applying 'microdots'.
More information