No needless paperwork or survey and lifelong validity! Registering your boat or yacht in Poland has many benefits. Poland is a full European Union member. This has made Poland attractive to both operators, charterers and private yacht owners. As vessels flying the Polish flag are E.U. vessels, the Polish flag registration is valid all over the world.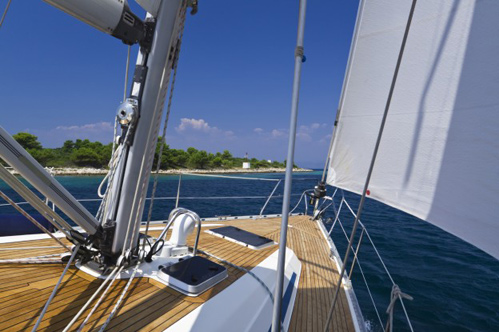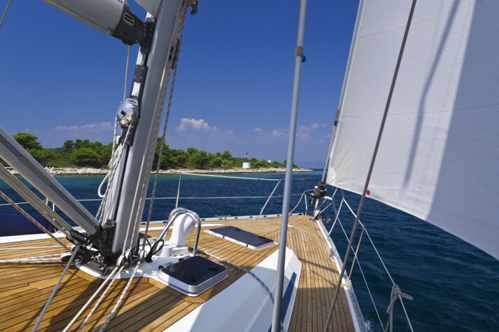 "One of the most important decisions boat owners must make, is the choice of flag state"
Benefits of registering your boat under the Polish flag
Valid around the world
Official Flag Registration
Possible for all nationalities
Quick registration in 3-4 weeks.
Ultra Fast procedure of merely a few days is available (at an additional cost)
No yacht survey (if under 24m)
No Maritime restrictions
No Polish translations needed. English is just fine!
Valid for Life!
Eligibility of Polish yacht registration
Anyone can own a boat under the Polish flag. Yet, only EU nationals are allowed to register the yacht under their personal name. Non-EU nationalities need their boat to be wholly owned by a EU company. The owner of the yacht is not required to reside in Poland or even in the EU. The place of residence of the owner is not relevant.
How long does it take to get a Polish registration?
The advantage of the Polish EU registration, is that you will receive a temporary registration within two working days until the final registration is complete. This means u can use the Polish boat registration almost instantly. The final registering takes 3-4 weeks, from the moment you have provided us with the requested original documents.
How much does a Polish registration cost?
The entire Polish EU registration costs between € 475,- and € 675,-. This depends of the length of your yacht.
Yachts till 7.00 meter € 475,-
Yachts from 7.00 meter till 12.00 meter € 575,-
Yachts from 12.00 meter till 24.00 meter € 675,-
Polish boat registration for non EU-citizens
If you are not a citizen of the European Union, we will set up a LTD for you. You will transfer the ownership of your vessel into this dormant LTD. Since this LTD will only be used for this purpose, you are not required to pay taxes. The only thing that needs to be signed in order to transfer the ownership of your yacht to your new UK Ltd. is a bill of sale. You can make this bill yourself, or we can do it for you.
Registering your vessel does only take 3-4 weeks, from the moment you have provided us with the requested documents. Not fast enough? Ask for our Ultra Fast procedure, which will arrange the registration in a time frame of a few days.
Which documents are required for the Pleasure Registration of a vessel?
Notarized bill of sale, sales agreement or original invoice.
CE certificate or Builders certificate, clearly stating the vessel's dimensions. A formal survey report is also acceptable.
Deletion of the previous flag if applicable.
Notarized passport or company registration documents.
Registering your yacht is simple! It only takes 3 easy steps
Fill in our online form and send us the needed documents along with the notarized documents.
We check your paperwork and send you our invoice, which can be paid by any major creditcard or by bank transfer.
The registration of your boat under the Polish flag begins! You will receive your registration certificate by overnight courier.
Multiple yacht registrations
We also provide boat registrations, registered under other nationalities. Such as the highly respected Worldwide (Dutch flag) and the UK part 1 Registration (British flag).